What People Are Saying About Sabrina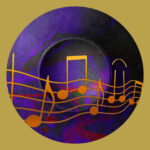 "When listening to Sabrina's CD all I can say is amazing vocals and talented musicians that took me on a journey in timeless music, that's both beneficial and healing.  All I want is more!"
— Fennell Jones, El Paso, TX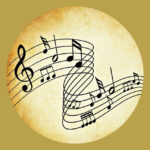 "Blacktastic!  I felt like she was singing  to me, especially on my favorite tune "The Very Thought of You".  (Smile)   And my other favorite is "Here's to Life". Mmmmmmmmmmmm!"
— Michael Colbert, Washington, D.C.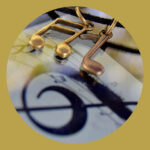 "Sabrina, your CD was delivered to me and Peter and I just love it.  Great song selections."
— Cathy Reyes, Sacramento, CA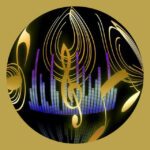 "Sabrina did a wonderful job with this project.  The jazz ensemble of musicians she put together with her crystal clear notes was pleasure to my ears.  The quality of the project is impeccable.  Her voice is on par with the greatest in the industry.  She is truly delivering pure, positive vibes to us all!"
— Lolla Long, Fontana, CA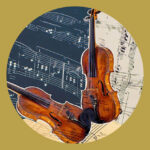 "Loved her CD from the start!   Sabrina sings a beautiful collection of blues and jazz deeply from her heart. The audio is clear as I stroll down memory lane.  She has a gorgeous, smoldering voice that carries this CD with real authority.  This is such a fantastic album. Every song is exceptional!"
— Annette Bizelle, Raleigh, N.C.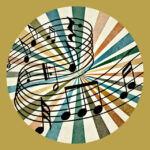 "I love you very much and I am so proud of you and your CD. I love the music and the songs and your voice was wonderful. Your mom and dad would be so very proud of you. Lots of love"
— Janice Mills, Sacramento, CA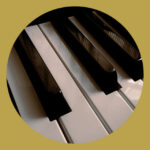 "Sabrina's CD is wonderful! She has a beautiful voice, a fabulous band and song selections are great! I am truly enjoying this gift!"
— Kirk Kirkland, Fresno, CA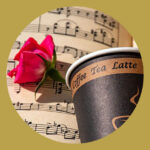 "Sabrina, you have the beautiful rich vocal sounds of Natalie Cole and Diana Ross.  You should absolutely do a "Natalie Cole Tribute" Concert.   Your new album represents the very best jazz musicians from Northern California.   Terrie and I wish you the very best success in your new CD!"
— Ken and Terrie Stout, Vacaville, CA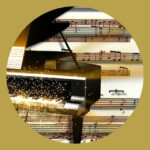 "Sabrina's voice is like a breath of fresh air! Like a bird her notes seem to take flight. Her musical energy is so uplifting, you feel like dancing in a cool breeze. It's hard to decide but my favorite song is Lovely Day."
— Chris McLucas, Sacramento, CA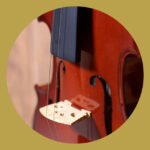 "I am so proud of ALL your accomplishments but this latest CD is over the top… I have to say my two favorite songs are "God Bless the Child" and "What a Wonderful World" (they are on my playlists).  I am anxiously waiting on the next one… Keep on Keepin On Cousin you already know the sky's the limit…"
— Tammy Jefferson, Sacramento, CA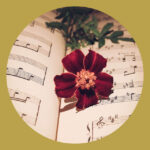 "Delightfulness can be explained simply by listening to Sabrina and the Band. Her spirit, demeanor, personality and mannerisms puts me in the mind of many great singers, like Nancy, Ella, Miss Sassy and Lady " D". It's great and refreshing to hear someone sing not sounding like some auto-tuned nonsense."
— Lawrence Washington,  Sacramento, CA
"Sabrina is a vocalist who is dedicated to the music and the storytelling within it. Whether it's Jazz, Blues, or Rhythm and Blues. In her beautiful angelic voice, Sabrina lovingly gives us her rendition of the songs she sing. She is a protégée of the late great Billie Holiday, and the late iconic Nancy Wilson."
— Zakiyyah G.E. Capehart, Oakland, CA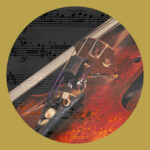 "Sabrina's cd was a treasure of treats. Jazz professionals and legends together forming a great musical experience bringing a smile to remembering the sound that makes feeling good fun. It's been a great enlightening experience following Sabrina noting that the progress would eventually be successful. I stay in a very good mood all day listening to you."
— Bruce Windom, Sacramento, CA
"Sabrina is an amazing, talented and enthusiastic jazz performer.  I attended Sabrina's performance for the first time in September at the African Marketplace in Sacramento.  As Sabrina began to sing, I noticed her words were clear and enunciating.  Sabrina's attitude remained positive throughout the entire show and her energy was infectious and electrifying.  I found myself swaying to the music and tapping to the rhythm.  My favorite songs were Wonderful World, Caught Up in the Rapture and Smile.  I thoroughly enjoyed Sabrina's performance and look forward to the next show."
— Marisa Church, Citrus Heights CA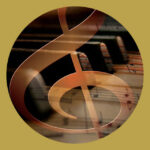 "Sabrina, thank you so very much for a beautifully put together gift.  Musically, artistically, the cd cover, your outfit and your the photo of you truly made a very pleasing and positive statement for me.
It appears the placement and selection of the songs were well thought out for this session.  The first cut hit my ears with a message LISTEN UP this is going to be good.  Sabrina, if this is your first CD it is a successful outing  for you.
Were these all local musicians?  They were good.  Please me me aware of any place you maybe appearing in this area."
— Jabari Jahi, Sacramento, CA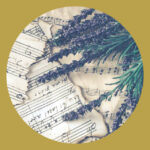 "Sabrina, it was a great performance in front of a full house. I enjoyed your history lessons on the great singers and your singing was perfect. My friends were happy I invited them. Waiting for the next show. God bless —
– David Fontaine, Sacramento, CA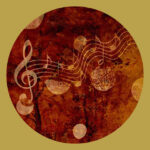 "Girlfriend, it is a pleasure listening to you! Thank you for making life greater. — Althea Spencer of Sacramento, CA"
— Althea Spencer, Sacramento, CA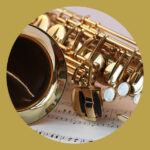 "You were fantastic!"
–– Sharon Scaffold, Sacramento, CA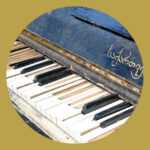 "I am beyond excited for you. The show was phenomenal. Love you cousin."
— Tammy Jefferson, Sacramento, CA
Everyone Loves
Sabrina!
Pure Positive Vibrations