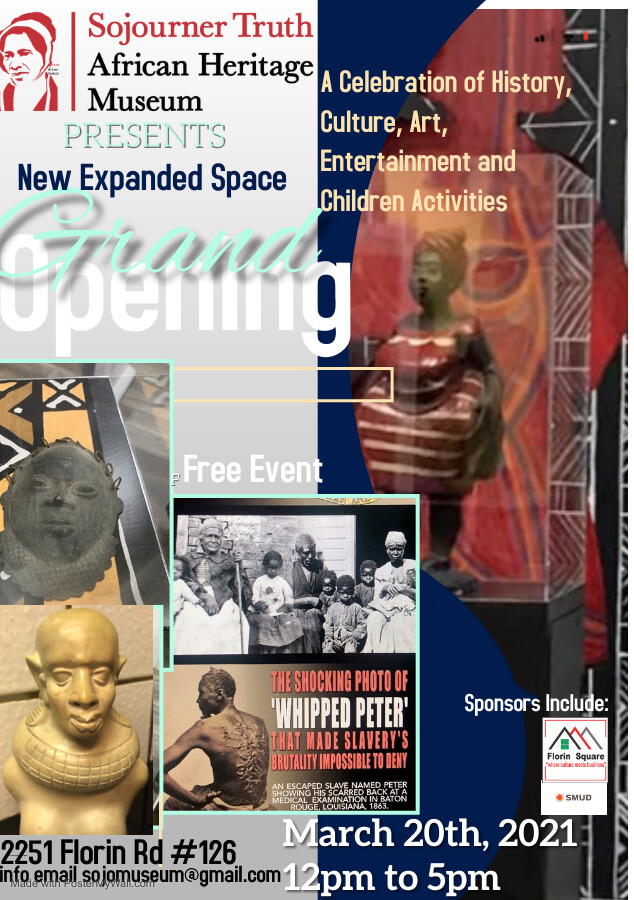 Sojourner Truth Museum Expansion Celebration

| | |
| --- | --- |
| | March 20, 2021 |
| | 4:00 pm |
| | Sacramento, CA |
| | Sojourner Truth African Heritage Museum, 2251 Florin Rd., #126, Sacramento, CA. 95822 |
On Saturday March 20th, from 4:10pm to 5:00pm, Sabrina the Songstress will perform "A Tribute to Billie Holiday" at the J. Breezy  outdoor stage during the Sojourner Truth African Heritage Museum Expansion Celebration.
She will be joined on stage with the fabulous and gifted James Malone on keyboards as her musical accompaniment.
Come out and support Sabrina, and the festivities of the expansion celebration!
What: Sabrina the Songstress  performs "A Tribute to Billie Holiday"
When:  March 20, 2021, from 4:10pm to 5:00pm, on the J.Breezy outdoor stage
Where:  2251 Florin Road., #126, Sacramento, CA. 95822
(Click the flyer, below, for a complete list of events happening during the day.)