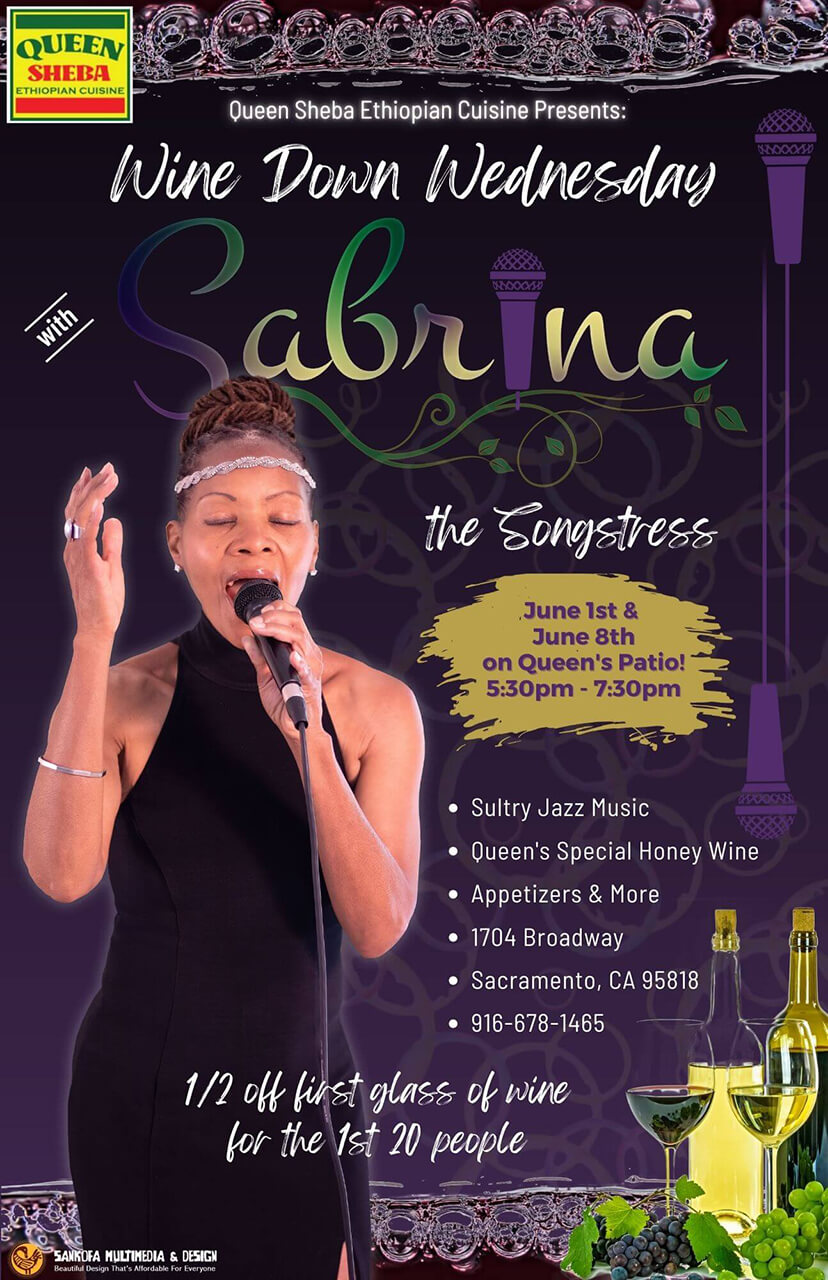 Sabrina the Songstress at Queen Sheba, Wed. 6/1/2022 @ 5:30pm

| | |
| --- | --- |
| | June 1, 2022 |
| | 5:30 pm |
| | Sacramento, CA |
| | Queen Sheba Ethiopian Restaurant, 1704 Broadway Sacramento, CA 95818 |
It's a beautiful day and set to be a very nice evening weather-wise…so I hope you can join me as I serenade and entertain Guests like you. I'm excited to announce that on Wednesday, June 1st, I will perform at Queen Sheba Ethiopian Restaurant on Broadway from 5:30pm to 7:30pm.
Come on out and enjoy the delightful atmosphere on the newly remodeled Queen's patio with a brand new stage; Queen Sheba's special Honey Wine, appetizers or even a delicious Ethiopian dinner. Enjoy wonderful jazz, Blues, pop and Old School R&B tunes that may even get you up out of your seat. It's all about having a good time! Feel free to stop on by even if for a few moments. We would love to have your support!
Location:      Queen Sheba Ethiopian Cuisine, on Queen's Patio
                         1704 Broadway, Sacramento, CA 95818
Date/Time:  Wednesday evening, June 1st from 5:30pm to 7:30pm
Safe social distancing and all other health/safety  requirements will be in place.
You may make reservations if desired by calling 916-678-1465.   This guarantees your seat as outdoor seating is limited.
'Hope to see you! And, tell a friend(s).
Sabrina The Songstress